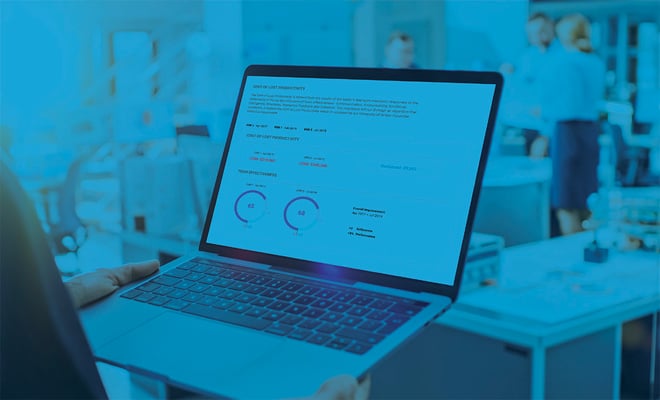 Vivo Team uses people analytics in L&D to analyze, predict, and prescribe solutions for clients. Renée answers questions about this proprietary Vital Statistics Report (VSR) and how it came to be. Check it out for yourself with our FREE Team Assessment!
Q: Let's start here, what is a VSR?
R: Our VSR or the Vital Statistics Report is a proven method to capture behavioral insights for leaders and their direct reports. Unlike self-directed profile assessments that look at individual tendencies, the VSR looks at behavioral factors of skill, will, and collaboration. The report illustrates the viewpoint of the leader and their team members regarding the effectiveness of the team, soft skills, and the alignment/connection between the leader and their team.
Q: How did you come up with the idea?
R: After years of providing consulting services to CEOs and their C-Suite executives whose challenge was business strategy or aligning with one another at the executive table, we recognized stakeholder interviews and analysis was critical to targeting needs. Looking at the team as a system—or family theory, behavioral change, leader and team alignment, and the cost of lost productivity—would offer unique and innovative data collection in learning and development.
Q: How does the VSR help businesses?
R: The VSR provides leaders the insights they need to manage and lead their teams effectively—understanding which areas are strong or weak in relation to competence, motivation, collaboration, and alignment. They also gain perspectives on the measured impact of their own leader behaviors.
Team members achieve a clear understanding of where they are doing well, where they need to improve, and understand how other team members view the team—ultimately learning that behaviors cost money!
Finally, C-Suite executives gain a measurable understanding of the effectiveness of their teams and predictive knowledge re sustaining growth of leadership within the organization. The VSR pinpoints how they need to develop and activate their talent.
Q: What were the signs or steps that lead to the creation of the VSR tool?
R: Simple answer: Research, study, research, study, testing, analysis, research, and more testing!
We analyzed stakeholder interview questions, studied the language of teams, researched indicators that help teams function at a high level, and conducted a survey of North American companies. This enabled us to scale our key indicator predictions. I think we ended up with about 32.
We then deployed a second survey to narrow down our key indicator predictions and got it down to about 12. Digging more deeply within our research and hypotheses we identified 6 key indicators to measure. Next, we built out an algorithm, tested it with early-adopter clients and attendees at multiple conferences throughout North America. Finally we had it tested with the University of British Columbia (UBC).
In the process of validating our 6 key indicators, UBC's reviewing committee recognized that through our assessments we were simultaneously collecting data on team alignment and leader effectiveness, yet neglecting to report on it.
As a company with a strong culture of interactive feedback, we implemented this new knowledge through the infographic element in each indicator, in addition to the overall team alignment section. Thank you for the prompt, UBC!
Q: So, what are the final 6 key indicators of high performance that you landed on?
R: Communication, Accountability, Interactive Feedback, Structures, Emotional Intelligence, and Cohesion.
Q: Has the VSR changed or progressed since the initial launch?
R: Yes! We constantly test our assumptions about the VSR with client feedback, peer reviewed awards, ongoing research, and product development while considering technological advancements, coach/trainer insights, and workplace developments. We continue to learn and innovate as our clients use the VSR.
Q: Which key indicators does the VSR pinpoint as needing the most development among your clients?
R: In a recent poll we conducted among HR leaders, 35% said Communication was the area of development their organization needed right now, followed by Feedback at 19%. This is also the story when looking at our VSR data. Our average indicator scores across all clients (before training) is Feedback at 62% and Communication at 66%. A score of 80+ signifies a healthy, highly functioning team.
Thanks for chatting with us, Renée!