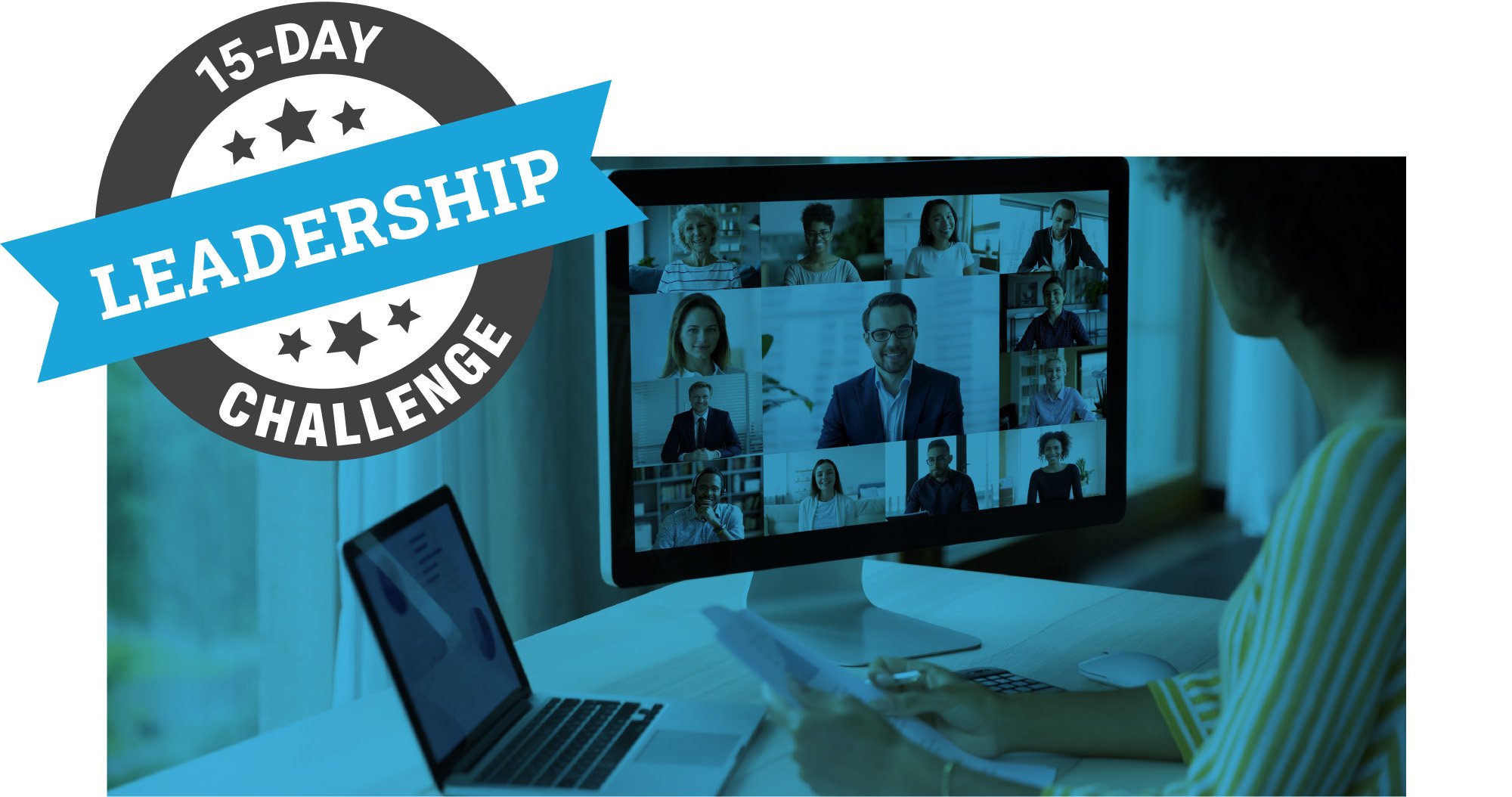 Vivo Team's
15-DAY LEADERSHIP CHALLENGE
The next challenge begins January 22, 2024!
In Vivo Team's 15-Day Leadership Challenge you will level up your leadership skills through a brief daily challenge consisting of polls, readings, videos or questions/reflections.
Each week will also include a live online training session facilitated by Vivo Team's expert coaches to help apply your new skills. You will also have the opportunity to learn from and share with other leaders in the program through an online community.
This unique and interactive challenge is designed to inspire, engage, and help leaders like you develop the skills needed to effectively lead your teams.
The next start date is January 22, 2024!
Please register by January 18.
Looking to register multiple leaders from your company? Please fill out the form that follows and we will be in touch!
The 15-Day Leadership Challenge will run for 3 consecutive weeks from Monday to Friday. Participants are required to sign up for a free Slack account and online sessions are delivered via Zoom. The live online sessions are as follows:
Tuesday, Jan 23 at 10 AM PT
Tuesday, Jan 30 at 10 AM PT
Tuesday, Feb 6 at 10 AM PT
Daily challenges will take anywhere from 15 to 30 minutes per day to complete.
TOPICS
Running Effective Meetings (virtual, in-person, hybrid)
The Importance of Prioritizing
8 Ways to Be an Effective Leader
Active Listening for Leaders
Making Better Decisions
What is Leader Assertiveness?
OUTCOMES:
You will be able to use new tools and techniques to effectively lead your team.
You will be able to implement new behaviors to increase team efficiency, productivity, and connection.
You will become more confident as a leader

and find new ways of influencing your teams and your leaders.
Individual Registration
A $399.00 VALUE!
Only $199/person
Sign up to be notified of the next challenge date!
Group Pricing Available
Registering multiple leaders from your company? Fill out the form and we will contact you!